If you are a fan of the Miami Heat, you are already familiar with Dwyane Wade. Also known as D-Wade or Flash, Mr. Wade is one of the most popular players in the NFL and also one of the best known. Named Sport's Illustrated's 2006 Sportsman of the Year, Mr. Wade sells jerseys better than most other players in the league today. He entered the league back in 2003 and made it to the All-Rookie team in his first year and the All-Star Game for the following eight. He's still playing and we can't wait to see what he will do next.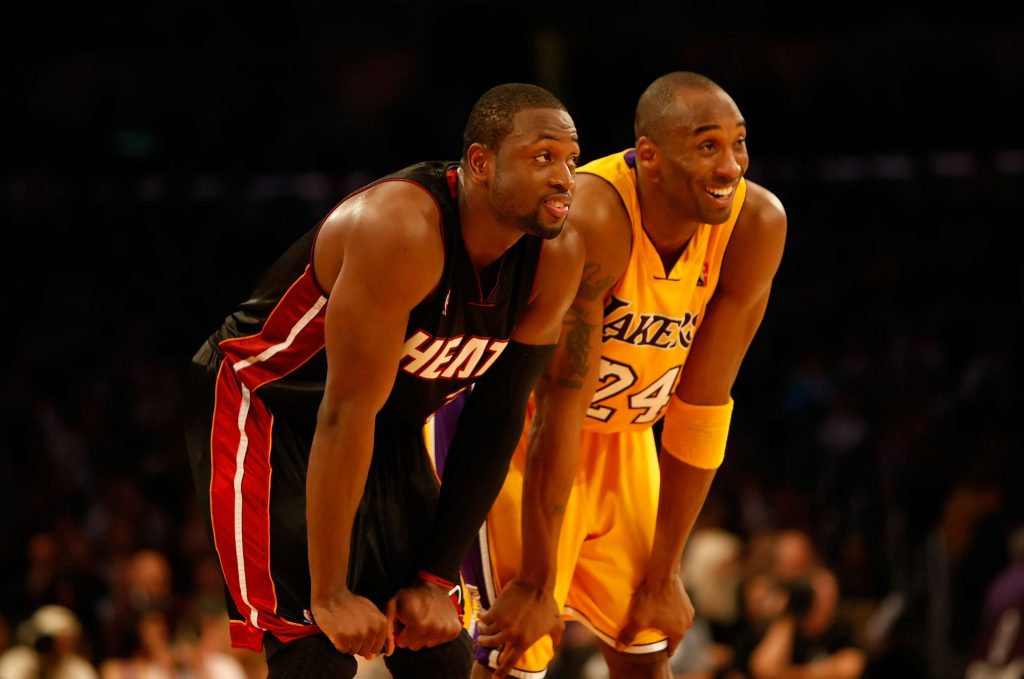 Dwyane Wade started playing basketball as a child and played for Harold L. Richards High School in Oak Lawn. Before his junior year, he grew four inches and started playing more. He averaged 20.7 points per game along with 7.6 rebounds. In his senior year, he averaged 11 rebounds and 27 points per game. His team had a 24-5 record that year. He also set school records for both steals and points in a single season. Only three colleges recruited him though even with his record of 676 points for the school and 106 steals. This was due to problems he had with academics.
Marquette University is the school that Dwyane Wade ultimately decided to go to. During his freshman year, he was not eligible to play with the men's team as he had violated the NCAA's Proposition 48. He spent the year improving his writing skills so he could be eligible the following year. When he became eligible, he scored an average of 17.8 points per game. He also led in steals per game with 2.47 at the conference. he also averaged 3.4 assists per game and 6.6 rebounds. The school had their best record that year and the following year they won their only Conference USA championship. They even went to the Final Four for the first time since 1977. He made the first All-America First Team and was the first since 1978 from the university to do so.
Dwyane Wade became noticed by the national press during the 2003 NCAA Tournament when he scored a triple-double with 29 points, 11 assists, and 11 rebounds. The triple-double was the NCAA Tournament's fourth. He was the Midwest Regional MVP and the school came in sixth in the AP poll. As a result of this attention, he entered the 2003 NBA draft where he was drafted by the Miami Heat.